We can do remote support to just about anywhere, but our main service areas are Wharton, Austin, Fort Bend and Waller counties. Our home office is in Katy Texas, but we hope to have an office in East Bernard or Wharton in late 2013.  Please let us help you with any of your web hosting, website design or computer repair and training. Our mission is to help REVIVE your computer and other technology equipment to better than new status.  Our services include:
      

List of Services
Data Recovery

System Upgrades

Virus / Malware / Spyware Removal

Backups

Hardware Diagnostics and Repair

Software Diagnostics and Repair

System Upgrades

Onsite Services

Remote Online Support

Desktops

Laptops

Home Networking

Recycling of some hardware

Webhosting

Webdesign

Adult / Senior education classes

Introduction to web design classes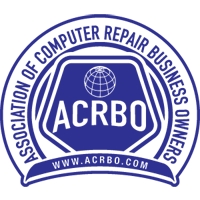 All of our services can be done at our tech bench or  in your home or business. This means you don't even have to unplug your machine, just schedule an appointment and we will come to you.
There are times when it makes sense to buy a new computer, but before you dump that machine in a landfill; come by and let us take a look. Most issues can be economically repaired and we can get your machine running as good as new or even better. Save the extra expense until there is a real need. Most of our advertisement comes from word of mouth, so we know better than to lead you down the wrong path.
When it is time for the new machine, we offer consultation ( we do not sell new computers or laptops ) that helps our customers find a good fit from other business. We also offer recycling services, as well as redistribution of older machines. This minimizes the contributions to the landfills by finding a new use for older equipment.
Please contact us with any questions or to schedule service:
Email:   dwjohse@revivebytes.com
Phone:  281-849-8689